I have been a capital "T" terrible blogger as of late so I am EXCITED to be joining in on of my all time favorite weekly blog posts by Nicole at
Flip Flops and Combat Boots
. Check out her awesome blog and link up with how this week's five words are affecting you.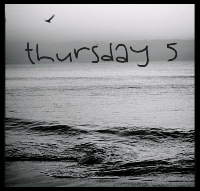 Blessed
Delighted
Joyous
Cheerful
Jolly



1) I am beyond

Blessed

by all of God's gifts. A wonderful, loving husband, sweet puppy, supportive family, great friends, house, job, food, I could go on all day! I find myself constantly taking moments to pray and say thanks often these days.
2) I am

D

elighted

that the recruiter called two nights ago and it finally feels like we're actually making head way on this transition! Hoping to have orders, or at least a good idea of where/when we're moving, by the end of next month!
3) We had an absolutely

Joyous

Valentine's Day and I am thankful we were able to spend it together this year! :)
4) This weekend (barring any rain) we're headed to Mobile on Saturday with some good friends to enjoy the Mardi Gras festivities! I am beyond
Cheerful
to celebrate this weekend!!!!
5) With so much to look forward to going on this week, I've been in an exceptionally

Jolly

mood this week and I have to say I am thoroughly enjoying it! Bring on this weekend and whatever 2012 has for us! The Volheims are ready!
Hope you all have a wonderful day! It's Thursday which means one day closer to the weekend!!!!
Happy Thursday y'all!