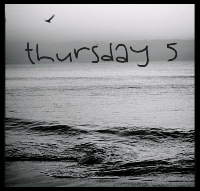 My Thursday will be a little crazy tomorrow with classes, internship, and actually working tomorrow night. Thanks to the wonderful Nicole at
Flip Flops and Combat Boots
, I got a jump start on my Thrusday post! Head over to her great blog and read/link up!
1) Yesterday was wonderful! I babysat for a friend, got my baby time in, and enjoyed a
Peaceful
quiet day around the house with my wonderful fiance!
2) I feel loved all day, everyday. My fiance and family are the best! Whether it's my sweet man taking the dog out so I can have a few more minutes to get ready, telling my I'm "beautiful", or just doing something he finds completely boring just because he knows I want his company. My mom calling to check on me, my dad inviting us for dinner, or friends just texting to say they "miss me" all made my week feel extra lovely!
3) This week we picked out Stephen's wedding bands which I think is completely Awesome!!!

Also, thanks to my wonderful mom and sweet cousin, Mandy, all our wedding invitations are addressed and ready to be sent out!! Only 72 more days!! :)
4) I'm so Lucky

to be almost done with school! Today is the last day of class and then I'm on Spring Break! After Spring Break just 5 more weeks til exams and 6 until graduation! Time to concentrate, get focused, and get ready to enter the real world!! Bring it on...
5) Next time that it rains all day and I go to take Natty out for the last time at night, I will be smart

and wear tennis shoes instead of flip flops and pay closer attention so I don't end up sliding 5 feet in the mud and needing another shower!! Love my sweet boy, but he is too strong for me sometimes!
Have a wonderful Thursday everyone, and remember TGIF tomorrow!! :)